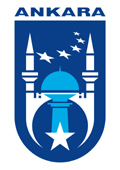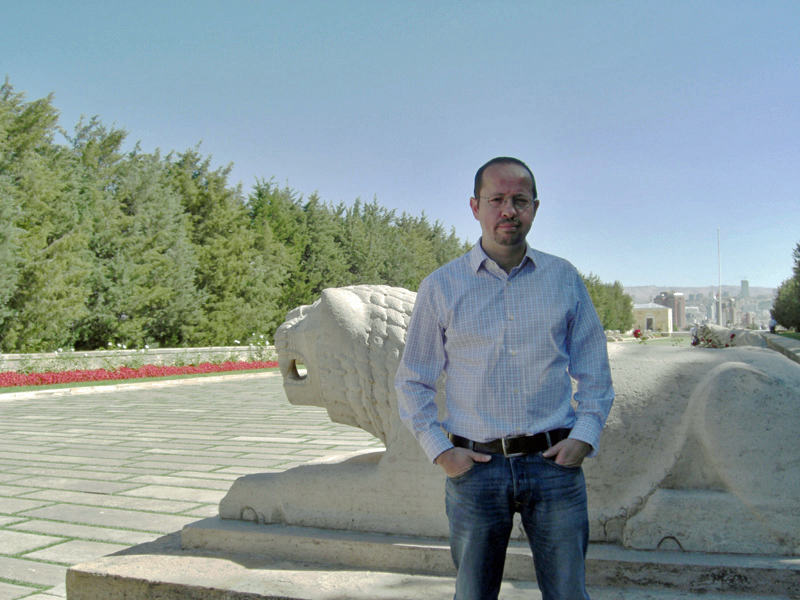 Avenue leading to the Atatürk Mausoleum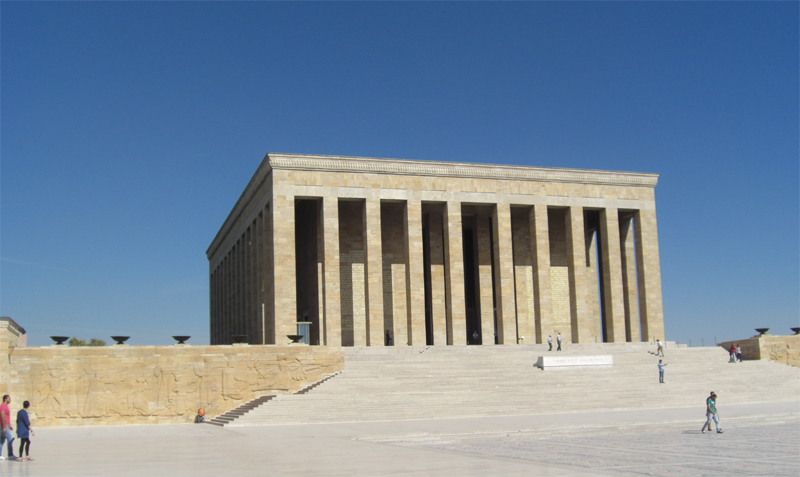 Atatürk Mausoleum: Anıtkabir (with sarcophagus). The mausoleum was designed by Austrian architect Clemens Holzmeister.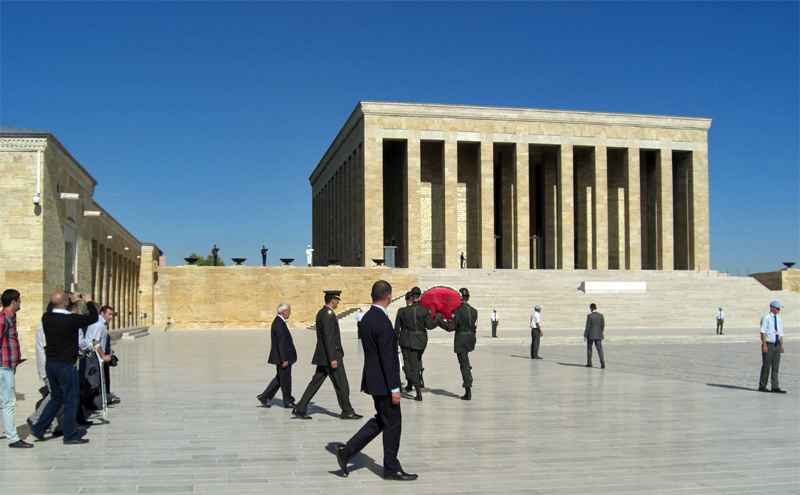 Solemn procession towards Anıtkabir for wreath laying ceremony at the sarcophagus of Kemal Atatürk (below)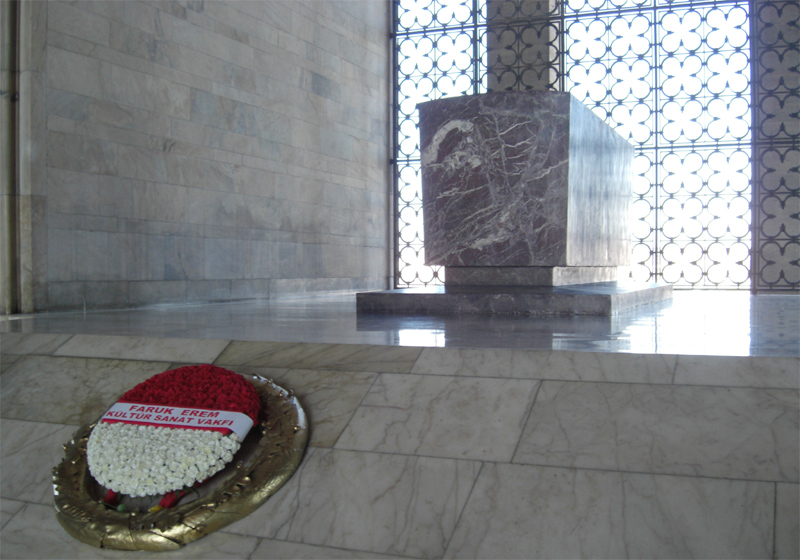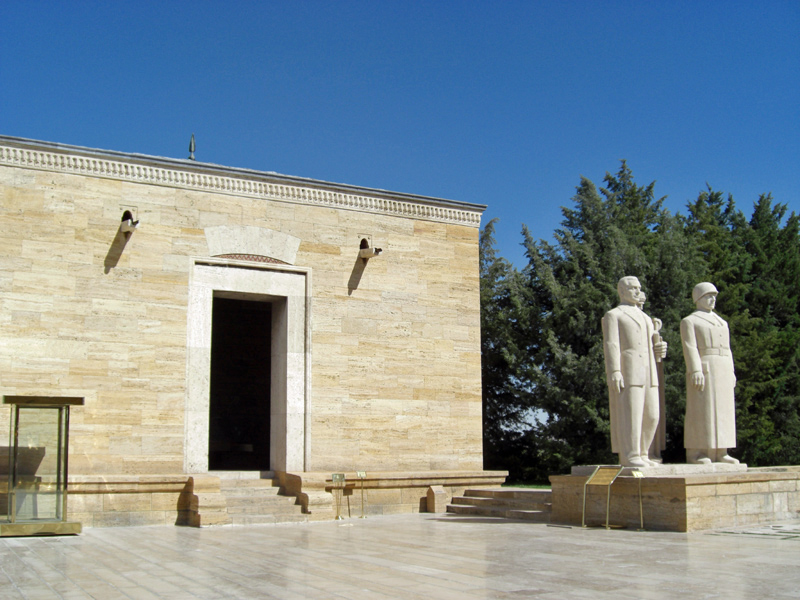 Gate to the Atatürk Mausoleum complex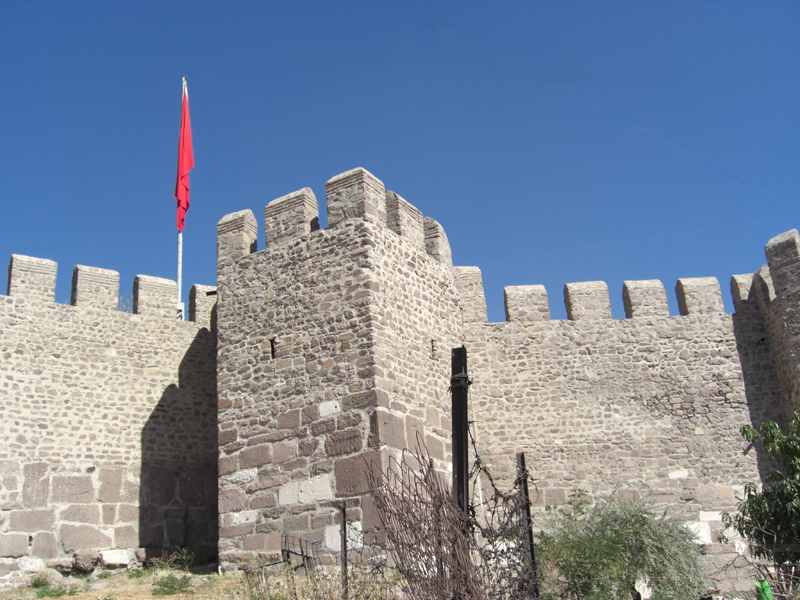 Walls of the old fort on the hill overlooking Ankara
Gate to the old town on the hill overlooking modern Ankara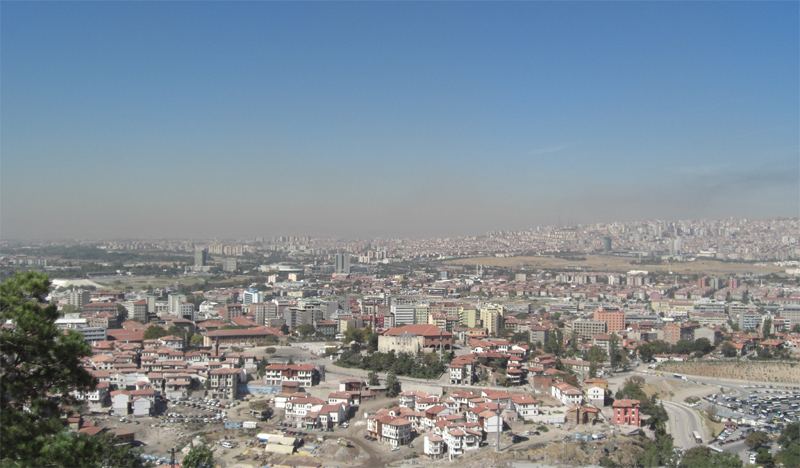 View of Ankara from the old fort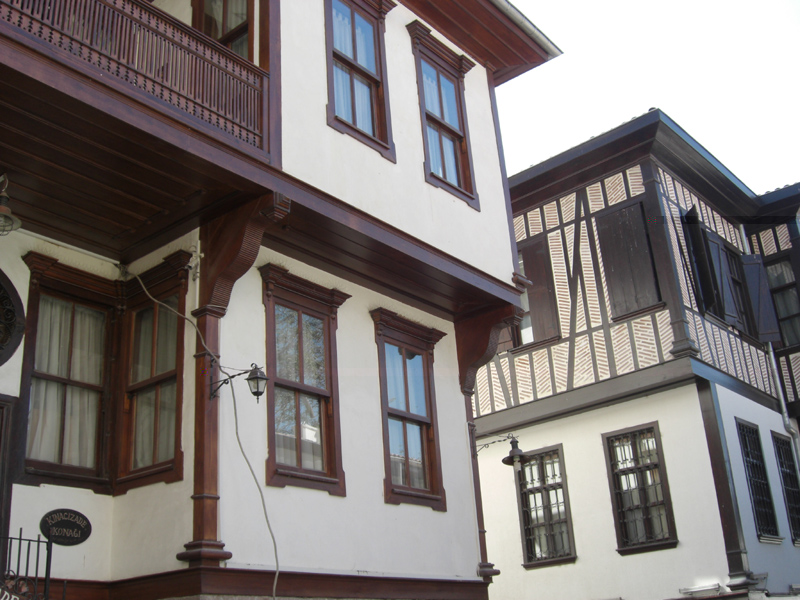 Typical town houses in the area of the old fort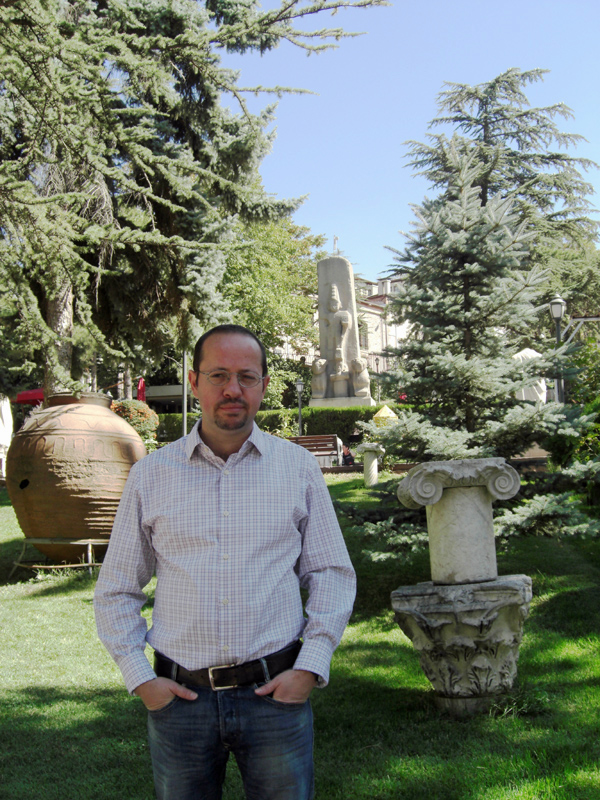 Sculpture garden of the Anatolian Museum in Ankara
I visited Ankara in September 2013.