My views of Bergen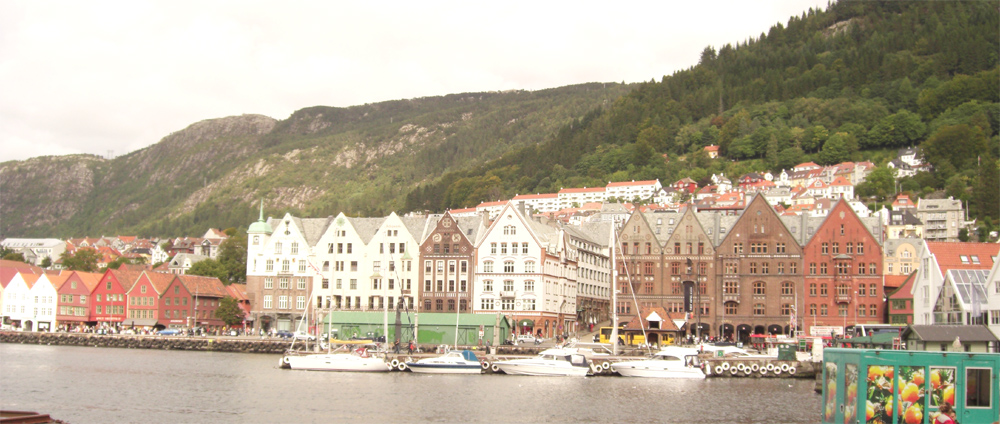 Bergen's famous Bryggen waterfront, a World Cultural Heritage Site of UNESCO.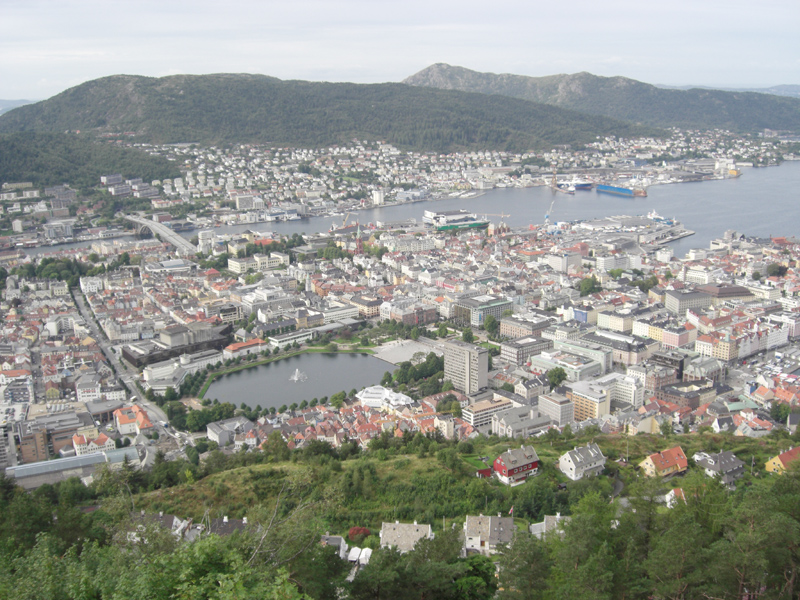 Aerial view of Bergen from Fl°yen Hill.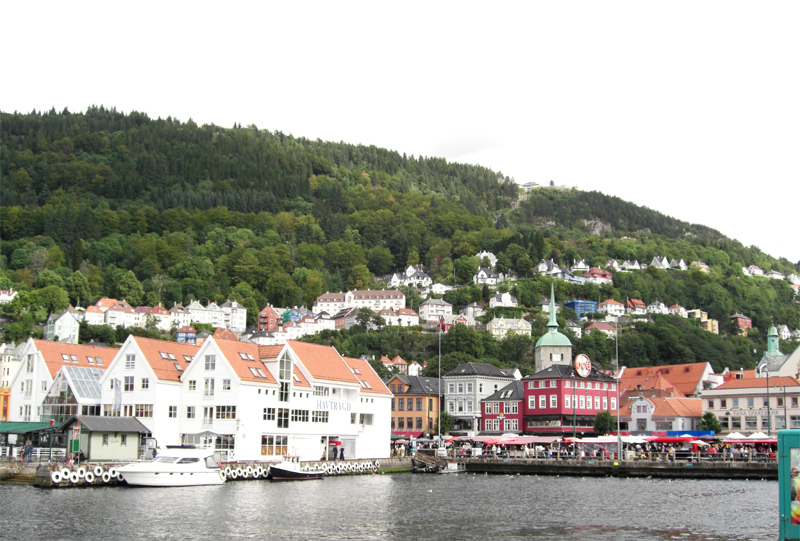 Downtown Bergen towards Fl°yen Hill.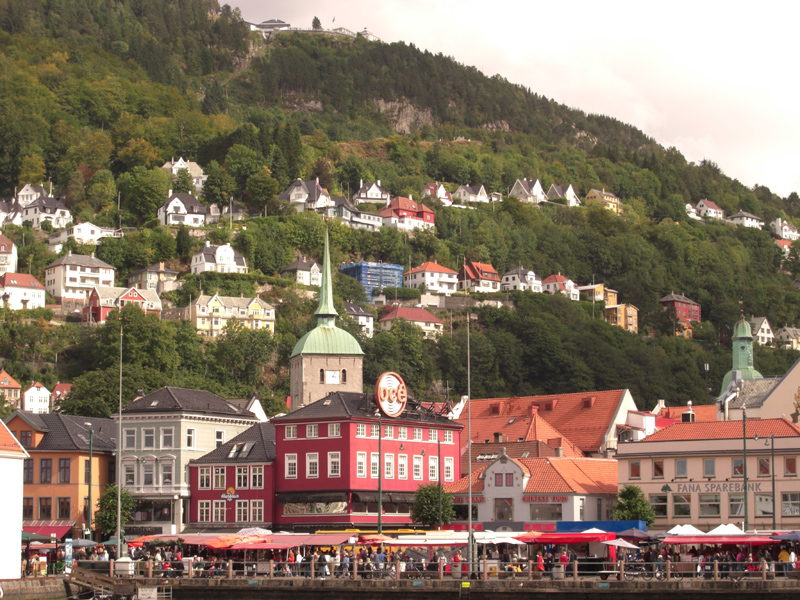 Bergen's popular Fish Market with Fl°yen Hill in the background.
Holberg monument in downtown Bergen.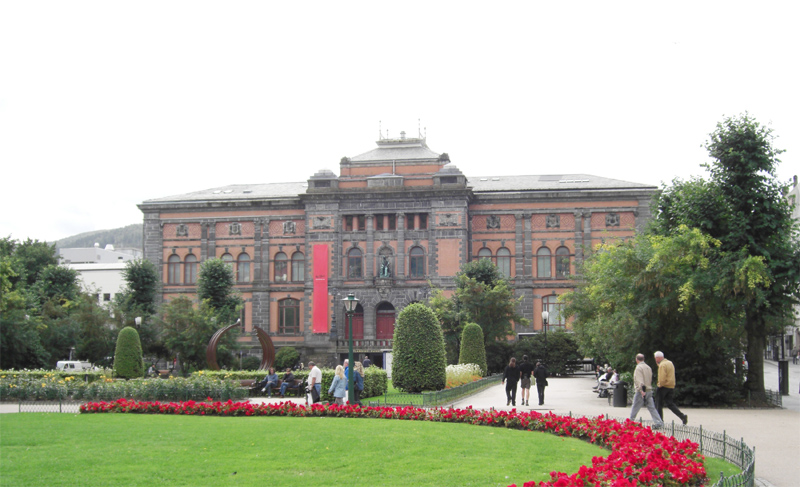 Art Museum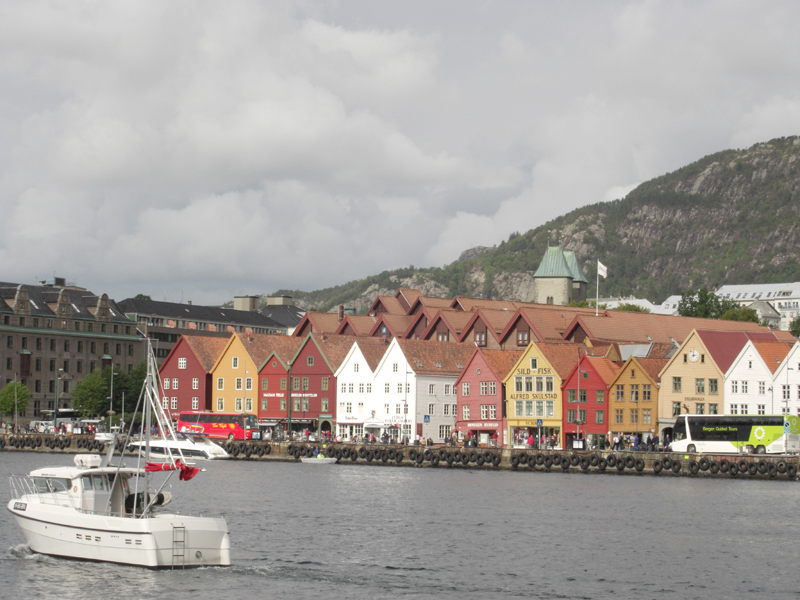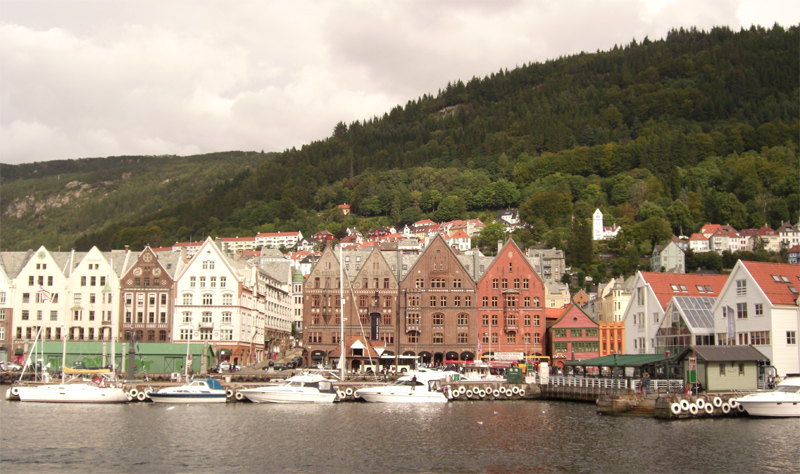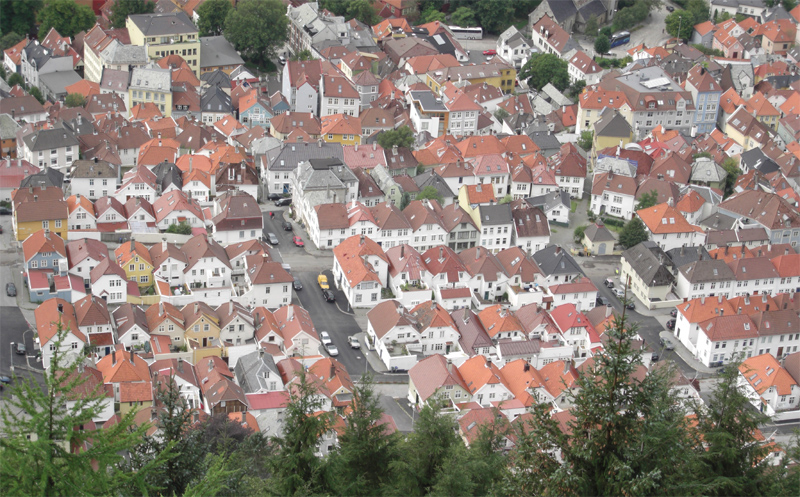 Bird's eye view of downtown Bergen (from Fl°yen Hill).
I visited Bergen in August 2008.