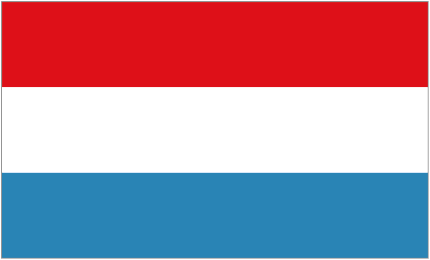 My views of Luxembourg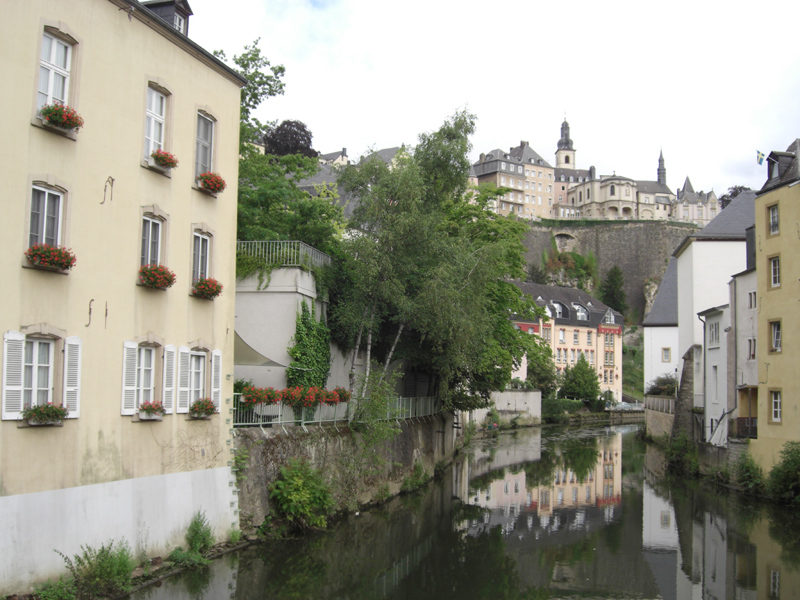 Historic center of the town of Luxembourg seen from the Grund (low valley).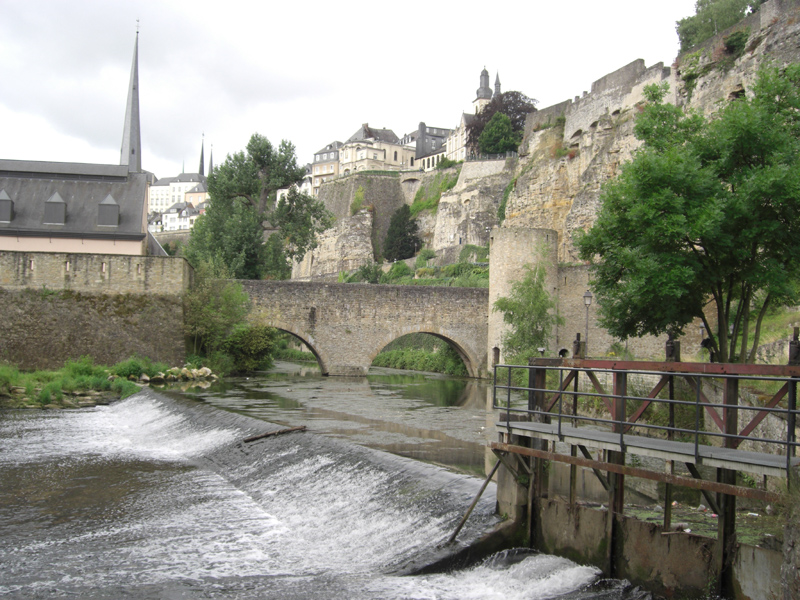 Ruins of the fortifications seen from the lower valley.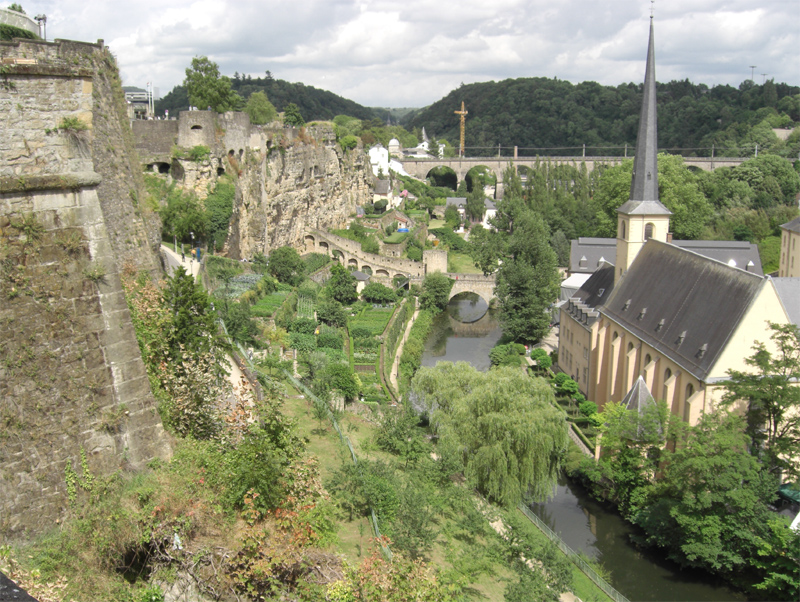 Vegetable garden (left) opposite the old monastery at the Grund (low valley).
A closer look at this unique garden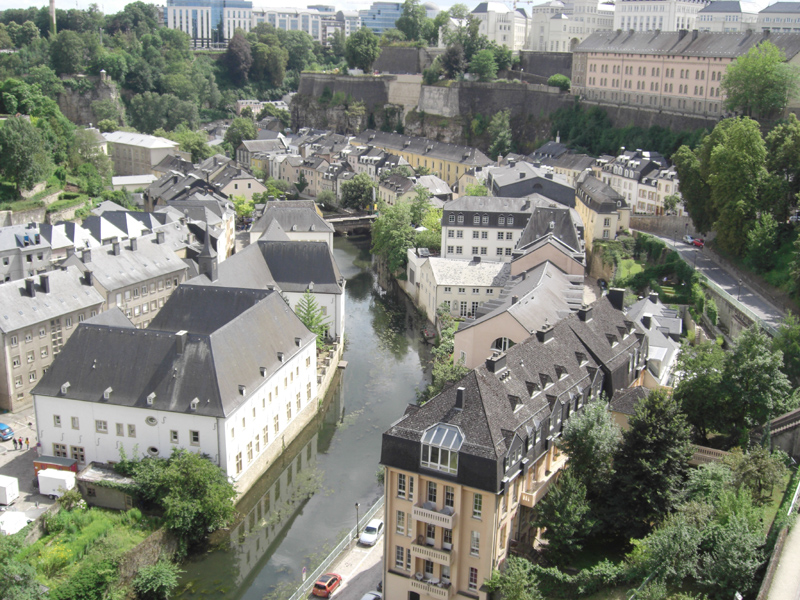 The old town at the Grund (lower valley), seen from the Bock cliff (old fortifications).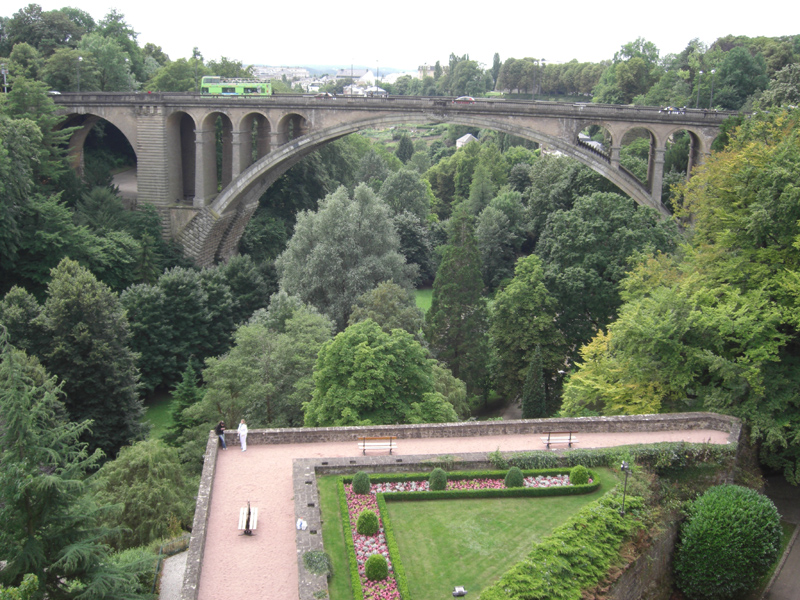 The lower valley with one of the impressive bridges connecting the old town of Luxembourg with the modern area.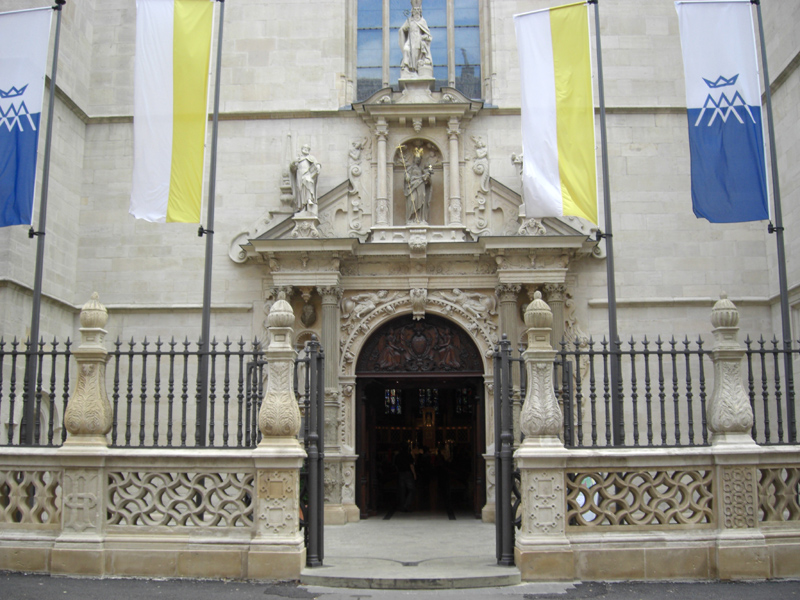 Cathedral Notre-Dame de Luxembourg, main entrance.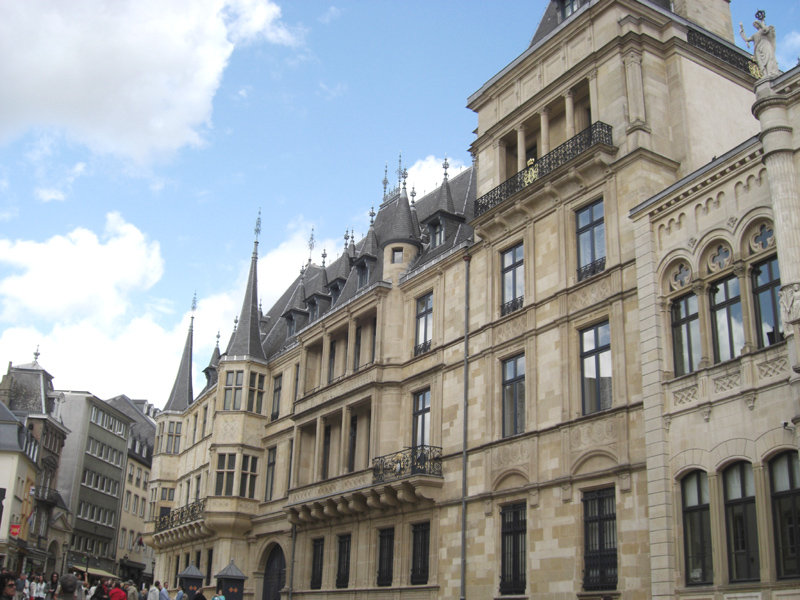 Palace of the Grand Duke of Luxembourg in the center of town.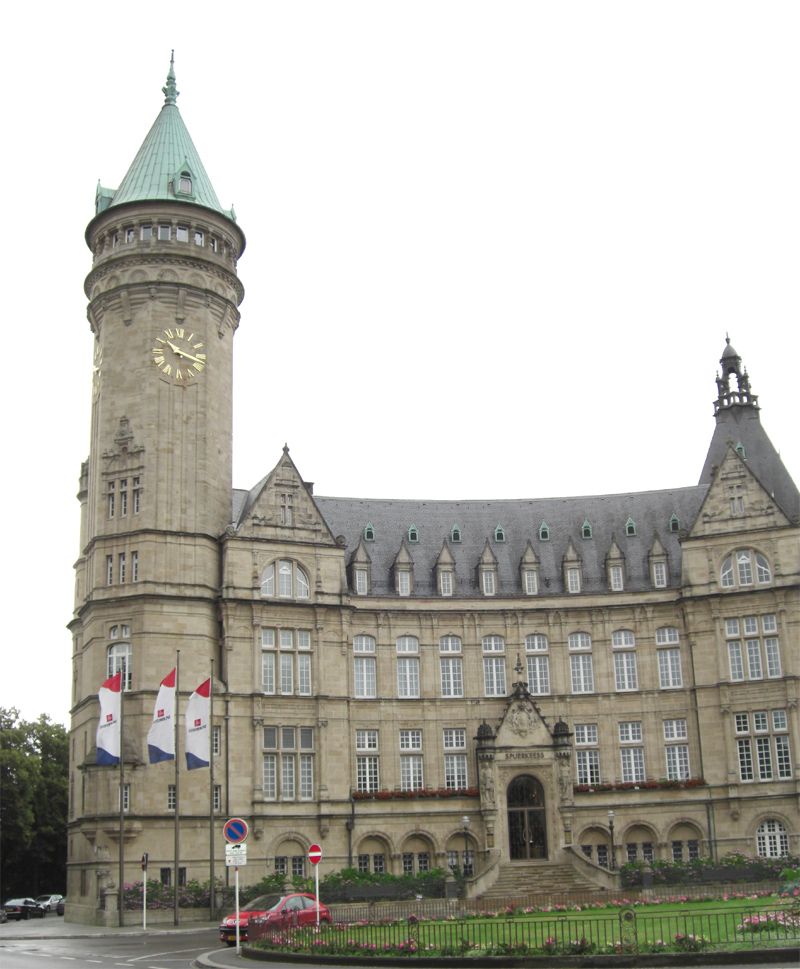 The impressive headquarters of the Savings Bank of Luxembourg.
I visited Luxembourg in July 2009.