Views of Istanbul and its mosques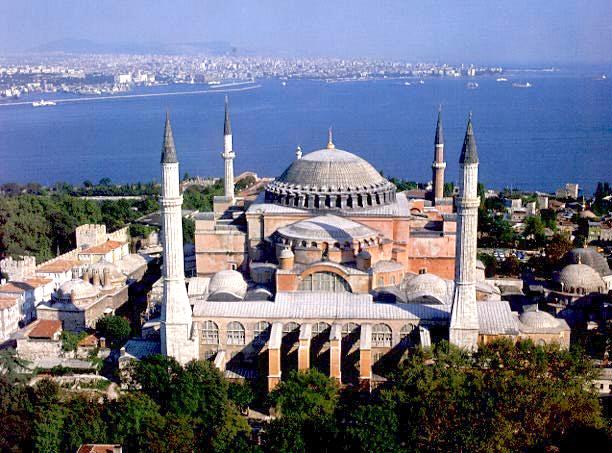 The Hagia Sophia, originally built under the Byzantine Empire and consecrated on 27 December 537 AD under Emperor Justinianus. View towards the Marmara Sea.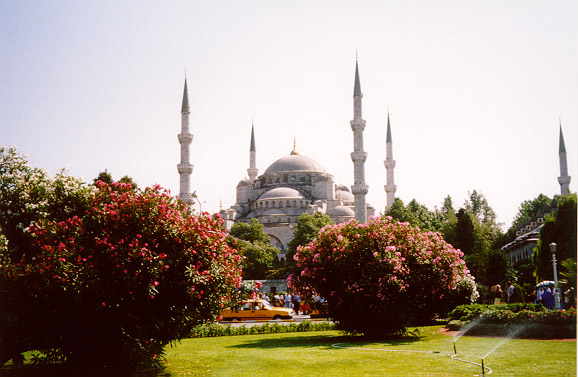 The Sultan Ahmet Mosque (Blue Mosque) (situated opposite the Hagia Sophia). Construction started in 1609 under Sultan Ahmet.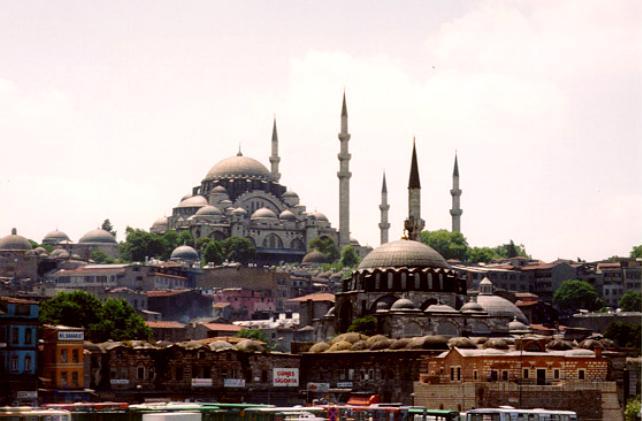 The Suleymaniye Mosque.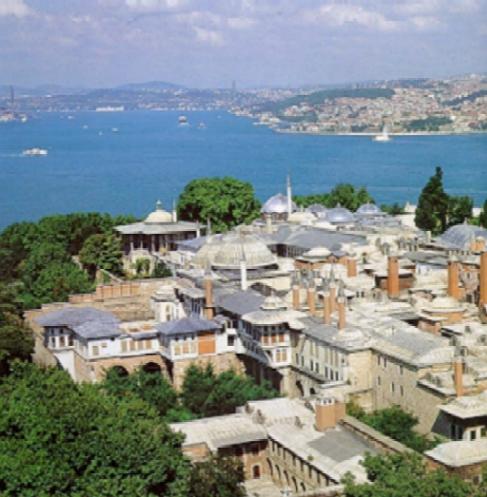 Topkapi Sarayi (Topkapi Palace), residence of the Turkish Sultans, overlooking the Bosphorus.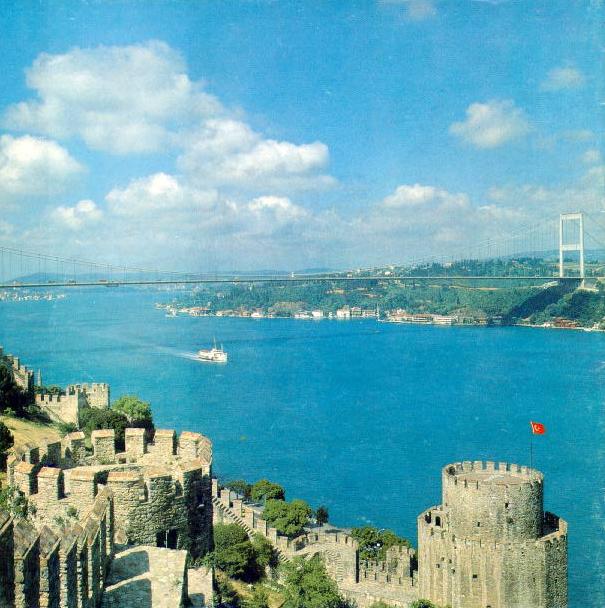 View of the Bosphorus from Rumeli Castle. Background: Fatih Sultan Mehmet Bridge.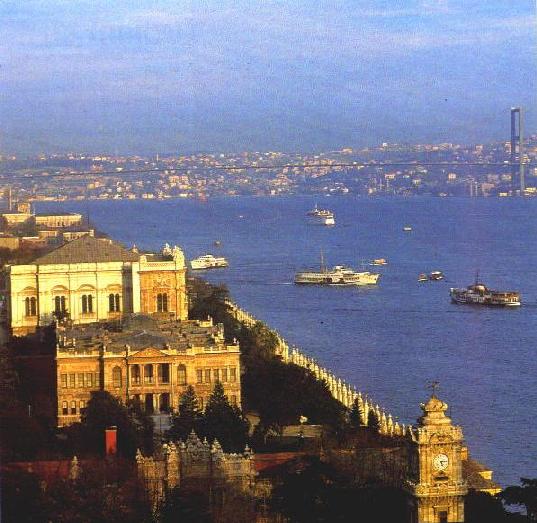 The Dolmabahce Palace (former residence of the Turkish Sultan) situated at the Bosphorus strait.
Background sound: Istanbul Kanatlarımın Altında.