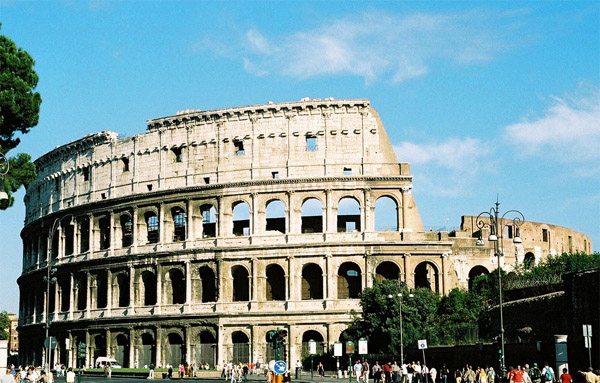 The Colosseum of Rome, the biggest amphitheatre of the Roman Empire. I visited Rome in September 1996, December 2019 and again in February 2020.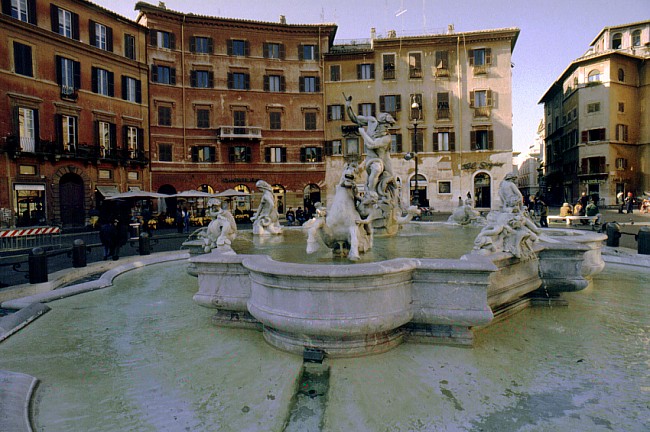 Rome: Piazza Navona with the Neptun's Fountain.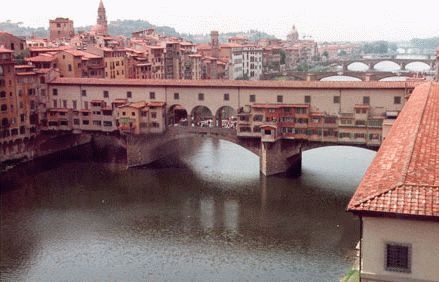 Florence: the famous Ponte Vecchio over the river Arno. Florence is one of my favourite cities in Europe. See the photo of my visits in 1998 and 2006.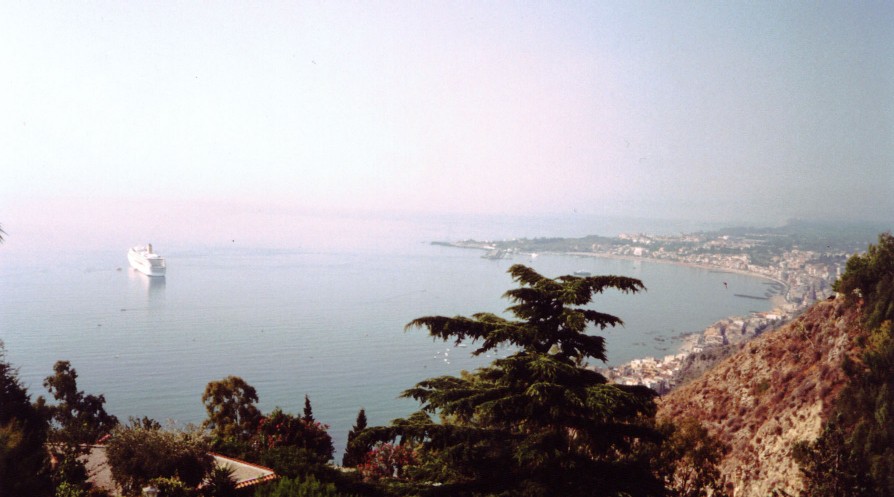 Taormina, Sicily: view from the garden of Hotel San Domenico towards the Bay of Naxos.
I visited Taormina in August 2002.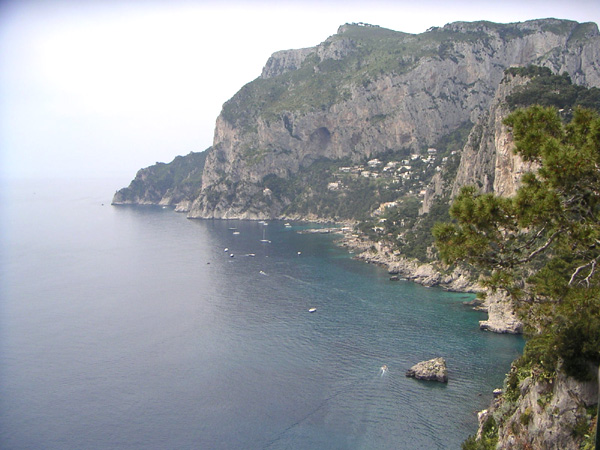 The island of Capri off Napoli. I visited Capri in April 2006.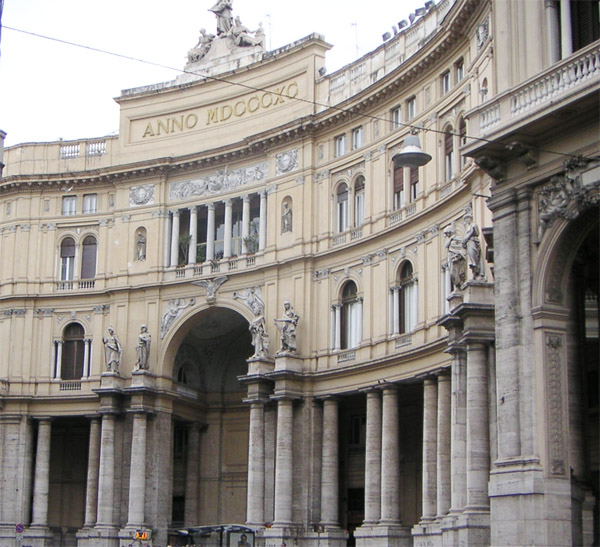 City of Napoli, gate of the old shopping mall. I visited the city in April 2006.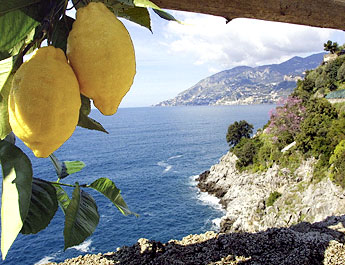 Sorrento, Positano, Amalfi - August 2010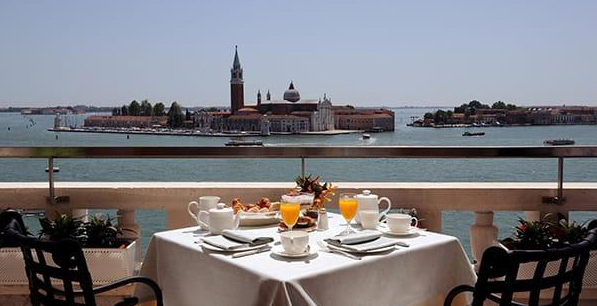 Venice, August 2019