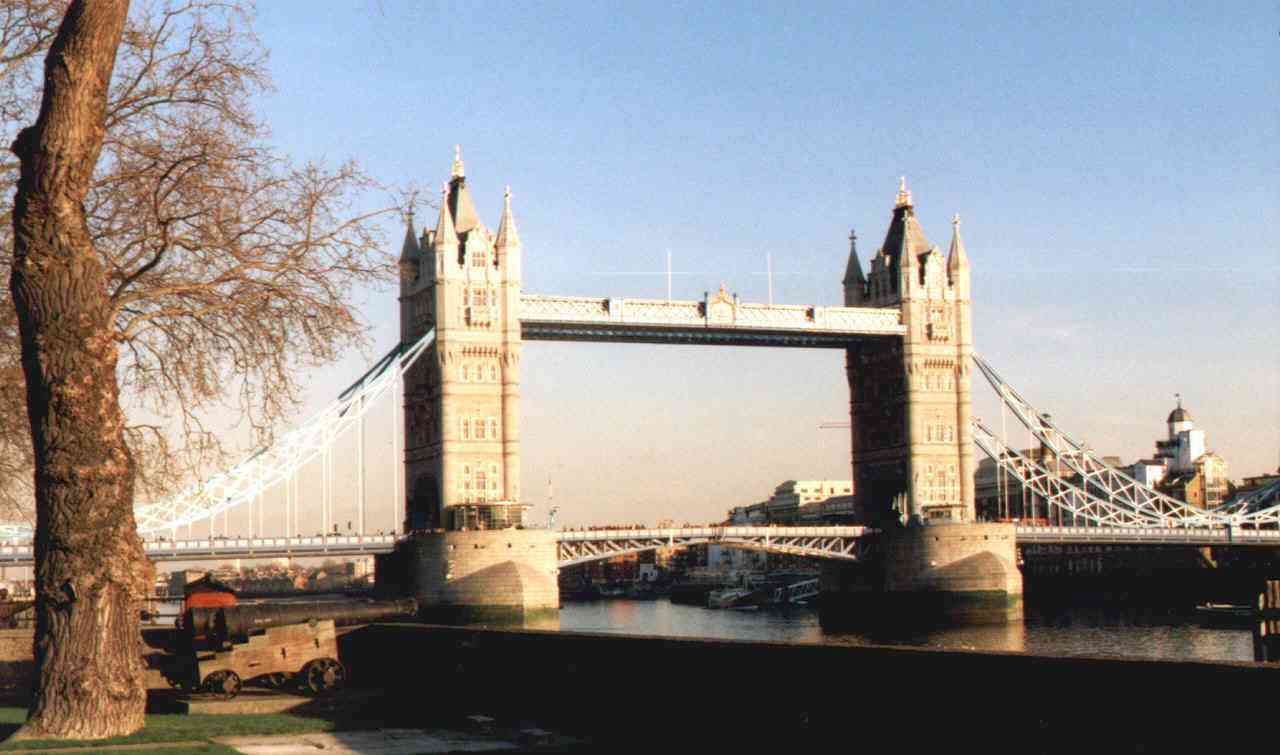 London - Tower Bridge
Constructed between 1886-94, Tower Bridge is one of London's most recognized sights. It is the first of London's Thames bridges and the only one which can allow the passage of shipping underneath. The electrical mechanisms for raising the lower bridge and the stairways for accessing the pedestrian walk are both contained within the massive towers. The observation area in the north tower permits superb views of the City of London and the surrounding Docklands.
I visited London in March 2000, in November 2015, and again in September 2019.