My views of Marrakech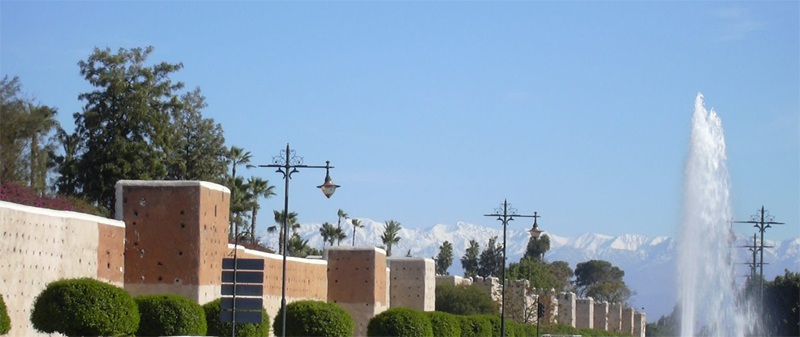 The medieval wall sourrounding the medina of Marrakech, with the High Atlas mountain range in the background.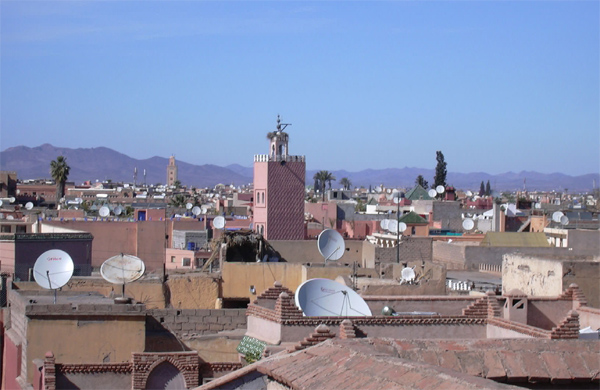 Rooftops of the Medina of Marrakech with the minaret of Al-Koutoubia mosque in the background, seen from the terrace of Palace el-Badi.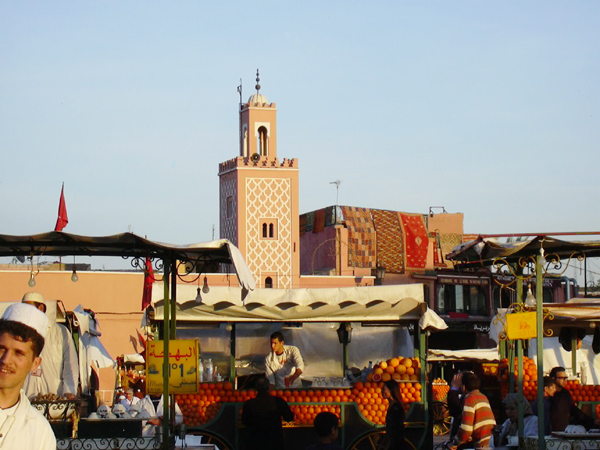 Jamia el-F'na, the main square of Marrakech.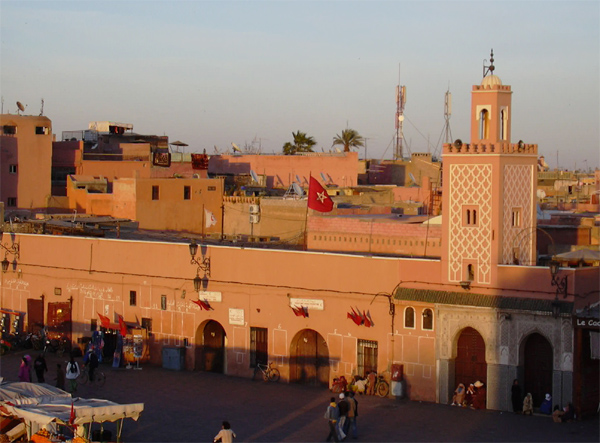 Jamia el-F'na at sunset, seen from the roof terrace of a traditional café.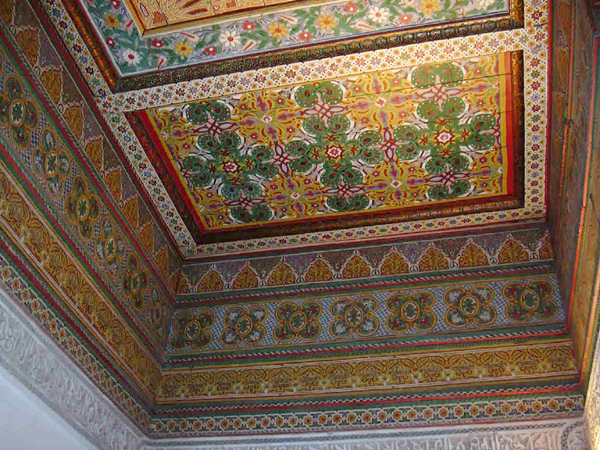 Ceiling of one of the many halls of magnificent 19th century Palais de la Bahia.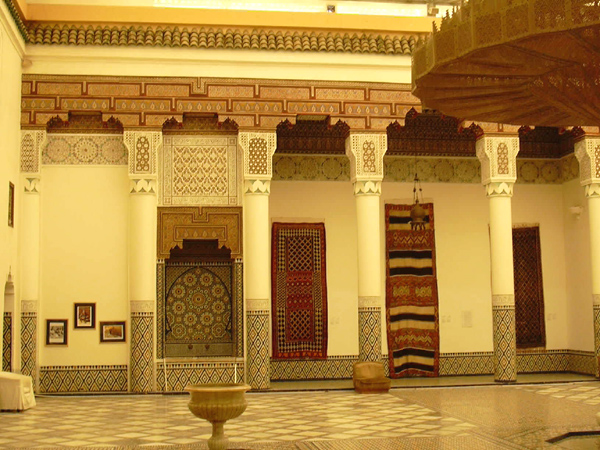 Main hall of the Musée de Marrakech, a former palace of a Royal Minister of Defense.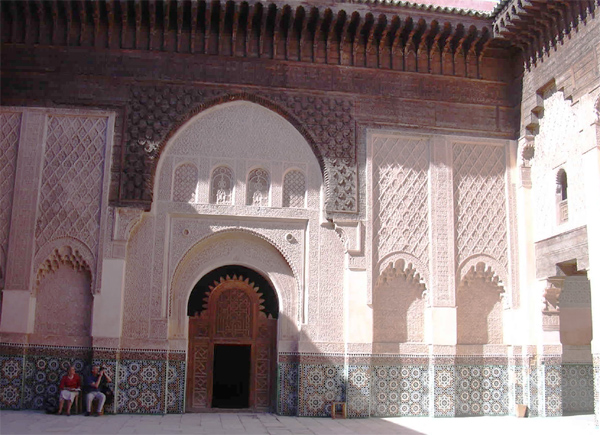 Courtyard of the Madrassah Ben Youssef (14th century) in the center of the Medina.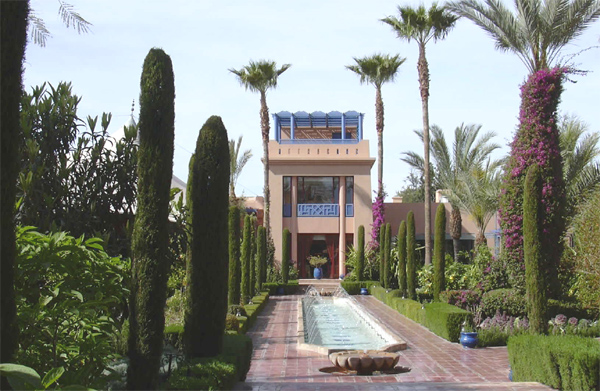 The modern Andalusian garden of Hotel Méridien outside the city wall.
I visited Marrakech in March 2007.