Views of Monaco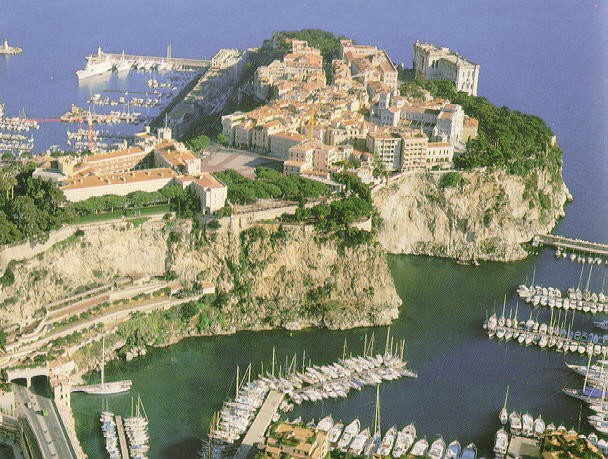 To the left you can see part of the main Monaco harbour, to the right the harbour of Fontvieille. Upon the rock which separates these two is the old town of Monaco Ville. On the left hand side of the rock you see the long buildings of the Palace of Monaco, seat of the Prince (head of state) of the Principauté de Monaco which comprises Monaco Ville and Monte Carlo. The large building on the right hand edge of the rock is the Oceanographic Museum.


The Palace of Monaco Ville with the main harbour seen from Monte Carlo.


View of Monaco harbour with Monte Carlo at the background (left). Photo taken from Monaco Palace's fortress on the rock of Monaco Ville.
I visited Monaco in summer 2000 on my tour of the Côte d'Azur.