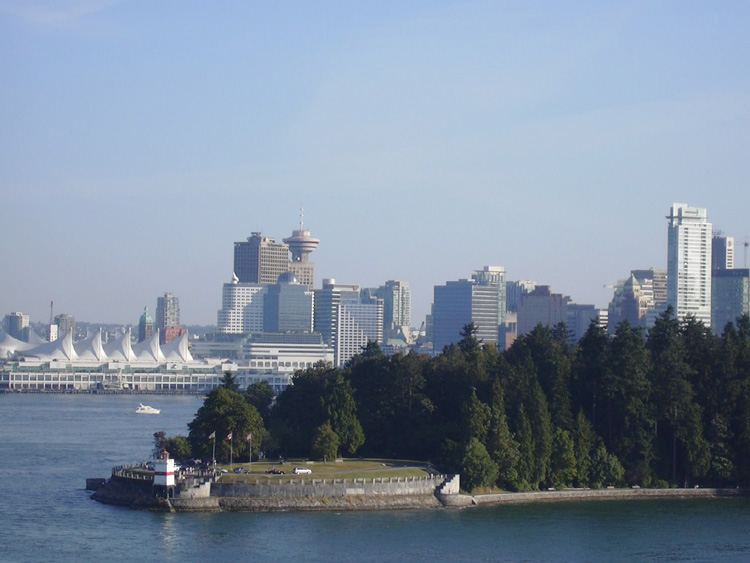 A beautiful view of downtown Vancouver with the harbour and conference center to the left and Stanley Park to the right. (Photo taken from GTS Infinity upon leaving port for Alaska in August 2005). Vancouver is undoubtedly one of the most beautiful cities in the world.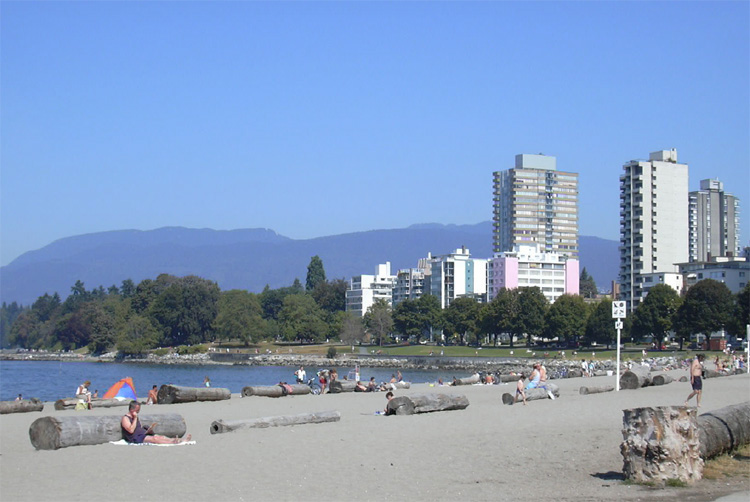 English Bay towards Stanley Park.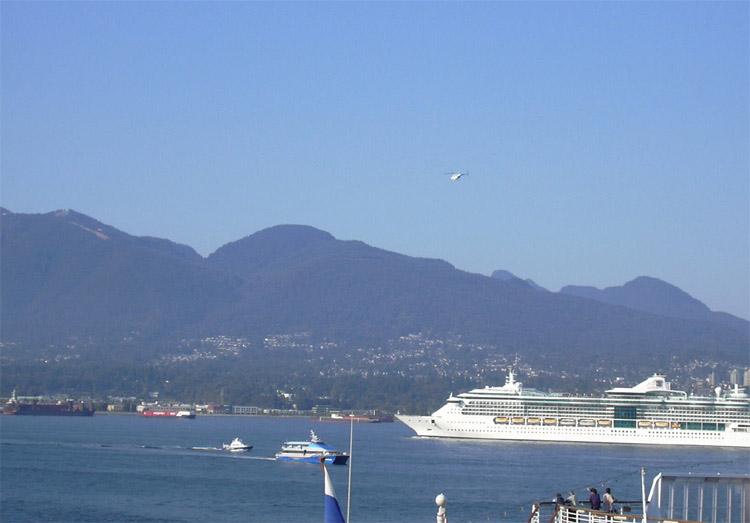 Vancouver harbour: view from Canada Place towards Whistler mountains.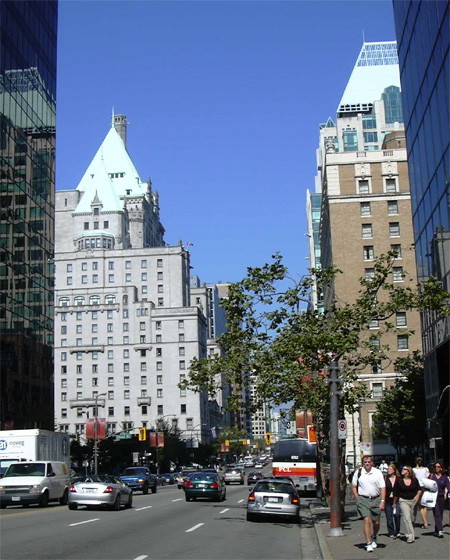 Downtown with Fairmont Hotel Vancouver (left).
I first visited Vancouver on my way to Hawaii in 1994 and returned in August 2005 on my way to Alaska.