Buenos Aires, capital of Argentina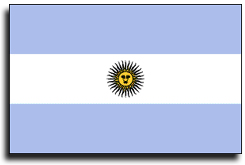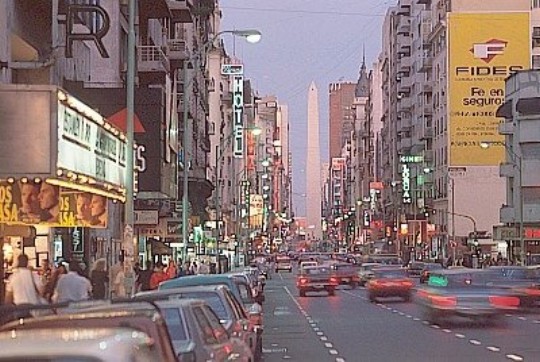 The obelisk on the Avenida de 9 Julio, view from a side street.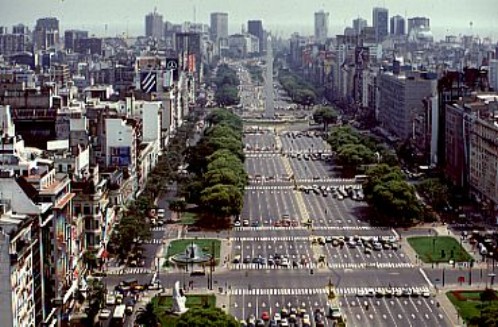 The Avenida de 9 Julio, main avenue of Buenos Aires, the largest in the world.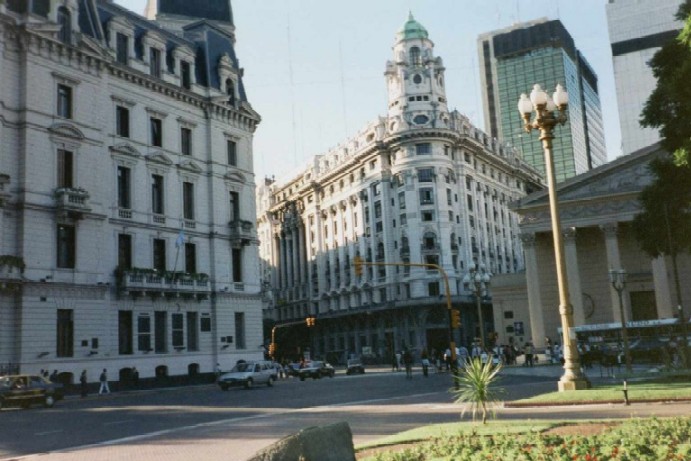 Plaza de Mayo, towards Florida street, the main shopping street of downtown Buenos Aires.
I visited Argentina in February 2001 and in January 2019.
By clicking on the flag on top of the page you can listen to the national anthem of the Republic of Argentina.