Views of Iceland -- August 2003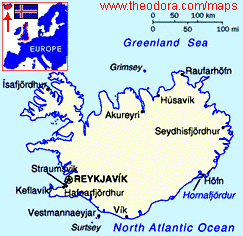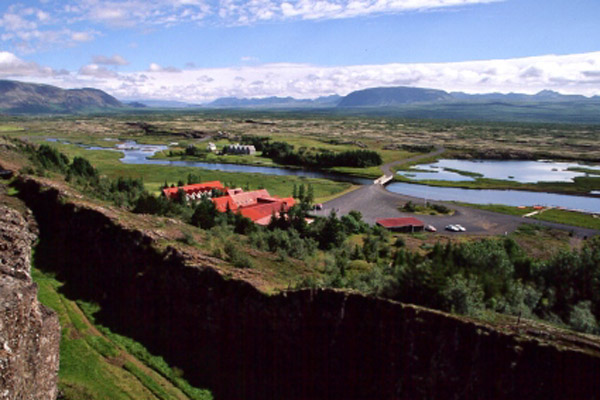 From top: spectacular double waterfall into a crater (near the Hekla volcano); the famous Gullfoss waterfall, one of the largest of Iceland; Thingvellir plains, the former location of Althingi, the Icelandic Parliament, the oldest continuously existing Parliament in Europe (since 930). Pictures in table (clockwise): houses and church at Thingvellir; typical Icelandic houses near the Western coast; the Blue Lagoon (thermal baths) near Keflavík; one of the few active Geysirs near Thingvellir. All photos were taken in August 2003.
See also my photos of Reykjavik.
I visited Iceland in August 2003.