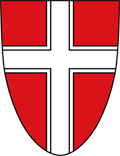 My favourite views of Vienna

Heldenplatz square in the center of Vienna. In the middle: statue of Prince Eugene, right: "MariaTheresia wing" of the Imperial Palace, now the Presidency of the Republic of Austria. Center: the Austrian Federal Chancery (Office of the Prime Minister), former office of Prince Metternich. Far left: Burgtheater, the former Imperial Theater. Gothical Church in the background: Minoritenkirche, now the church of the Italian community in Vienna.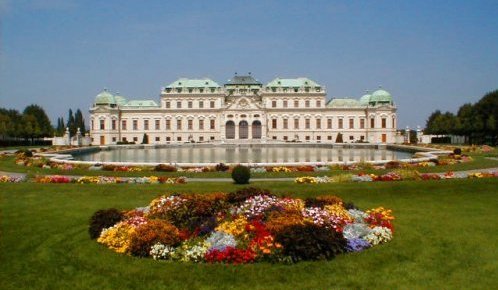 Belvedere Palace, former summer residence of Prince Eugene, the war hero in the 17th century battles against the Ottoman Empire.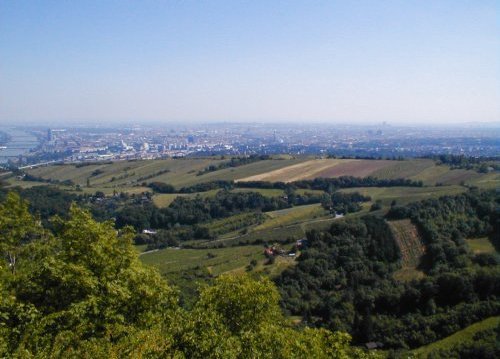 View of downtown Vienna from the slopes of Kahlenberg. Background left: the Danube river. The vineyards along the hills belong to the residential district of Grinzing, the most famous wine village of Austria.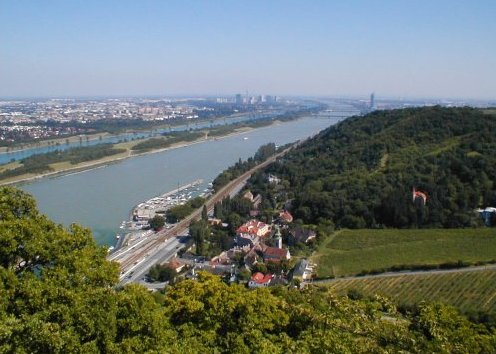 The river Danube seen from the slopes of Leopoldsberg from where the joint Austrian-Polish armies launched their attack against the invading Turkish forces in 1683. Center background: UNO City.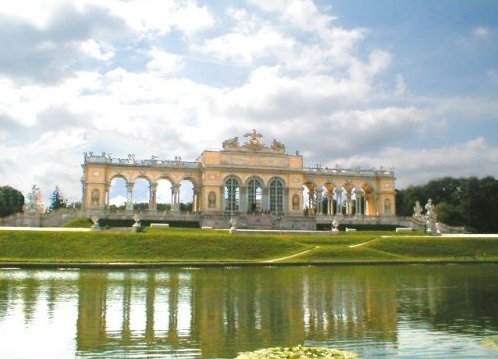 The elegant Gloriette in the park of Schönbrunn Palace, the summer residence of Empress Maria-Theresia and favourite place of Emperor Franz-Joseph I.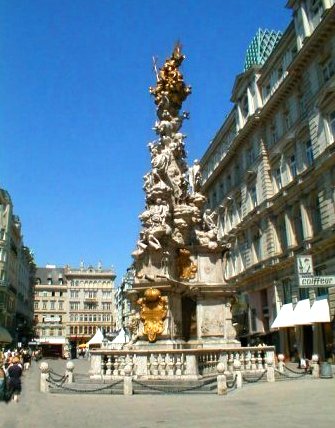 The so-called Pestsäule (Pestilence Column) at the center of Graben, the main pedestrian area of downtown Vienna, towards Kohlmarkt.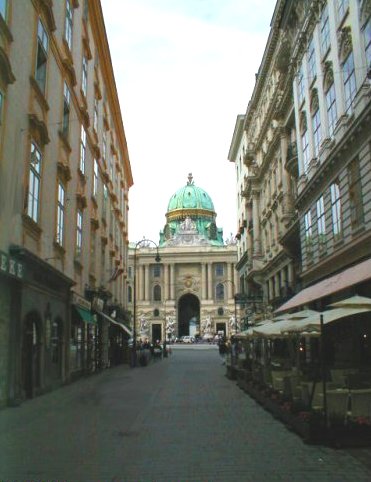 Kohlmarkt street towards the Michaelertor of the Hofburg Palace. The "Kohlmarkt" has become the most fashionable shopping street in Vienna.