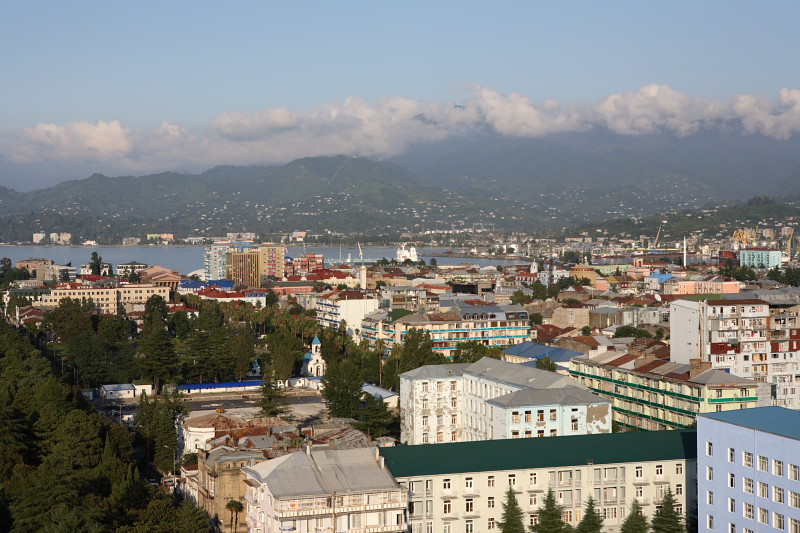 Batumi, capital of the Autonomus Republic of Adjara (Georgia), situated at the shores of the Black Sea.
The Black Sea, Pontus Euxinus or "Hospitable Sea," as it was called two and a half millennia ago by the descendants of the legendary Argonauts, is still a hospitable place today. Batumi is an exotic-looking subtropical city. Palms, cypresses, magnolias, oleanders, lemon and orange trees, thuja and box trees grow flowering and fragrant in the parks and along the streets. Add to these huge beds of flowers, in bloom all the year round, sparkling fountains in gardens and squares, tennis courts, lace-work buildings of sanatoria, boarding houses and holiday homes, and you have the picture of present-day Batumi. Batumi is the capital of the Autonomous Republic of Ajaria which forms part of the Republic of Georgia.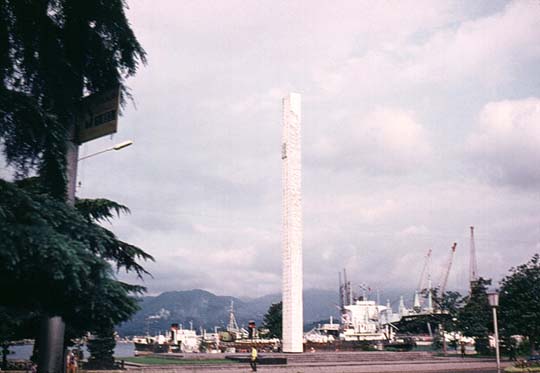 The "Obelisk of Glory" at the seaport of Batumi.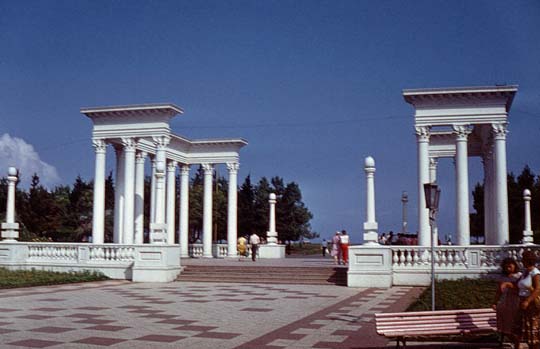 The seaside park of modern Batumi.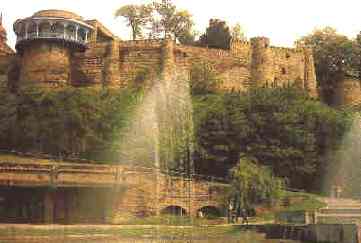 Old city of Tbilisi, the capital of Georgia: Palace of Qheen Daredzhan, built in 1776 for the wife of King Irakli II.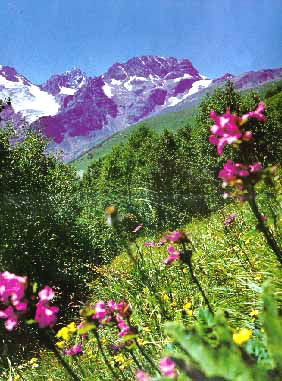 Springtime in the Caucasian mountains in the Republic of Georgia.
Background music from Georgia.
By clicking on the flag of Georgia you can listen to the national anthem.